CommandPost®
Public Safety
CommandPost® is leading the way in crisis, emergency and incident management. Ensure that your agency / organisation is equipped to respond to any situation as it unfolds.
More About Us
Contact Us

Collaboration & Coordination
Share, collaborate and discuss in real-time with multiple agencies, landowners and stakeholders to ensure a coordinated response.
More About Us
Contact Us

Incident Control for Major Events
CommandPost® offers a turn-key solution that fulfils event control, incident command and emergency response. Ensure that your event is managed safely, efficiently, and effectively.
More About Us
Contact Us

Assets & Resource Tracking
Have greater understanding of assets & resourcing with real-time tracking, analytics and reporting. Identify inefficiencies and take control of your organisation's daily operation.
More About Us
Contact Us

Disaster Recovery Relief & Response
CommandPost® is cloud-based, allowing you to establish and manage a coordination centre with limited infrastructure and from anywhere in the world.
More About Us
Contact us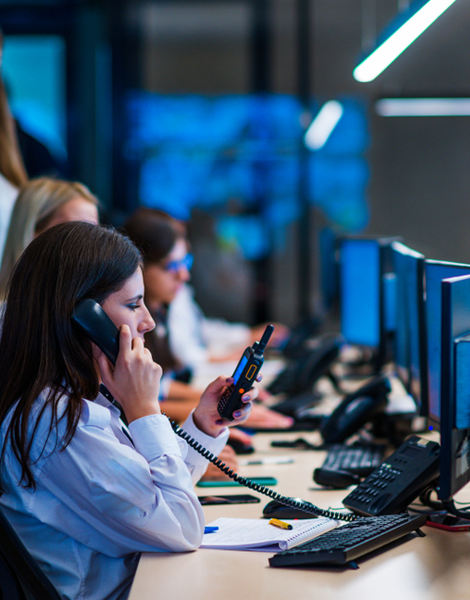 Situational Awareness &
Real-Time Collaboration.
CommandPost® is a cloud-based real-time incident, hazard and crisis management tool for public safety. The platform has taken functionality utilised by emergency services and first responders to offer a centralised platform that can be fully customised and applied to various industries.
The suite of tools available to organisations is designed to allow control rooms and ground units / personnel the ability to prioritise incidents, visualise situations, enhance understanding and collaborate in real-time with relevant agencies and stakeholders.
The implementation of CommandPost® provides a real-time overview of a situation as it evolves as well as a full chronology of what took place. This not only streamlines responses, but also allows you to maintain in-depth reporting records that protect your organisation during public enquiries and further supports the development of robust risk controls.
Quick Response & Resolution to Incidents
Improve Efficiency And Respond To Incidents Quicker Than Ever Before.
CommandPost® is fully customisable, meeting the needs of any control centre, no matter the industry. Gain access to the latest tools, utilised by emergency services from across the globe, to streamline planning, coordination, dispatch and response.
Incident / Hazard Reporting & Collaboration
Escalate, collaborate and initiate a coordinated response to resolve an incident or hazard.
Asset & Resource Tracking
Track your assets and personnel in real-time to quickly locate, communicate or dispatch to an active incident or hazard.
Tasks & Checklists Management
Create, assign and schedule tasks and checklists to receive instant notification of duties for accurate reporting or auditing.
Training & Assessment Modules
Create and track assessment-based e-learning training / inductions, required for completion before works, for personnel or contractors.
Feel free to contact us, or you can call us any time (02) 8806 0406
CommandPost has the capability to integrate with existing systems to ensure a centralised workflow. Get in touch to see what is possible and how we can assist with improving the efficiency of your control room/operations.
A Turn-Key Solution to the Planning & Coordination of your Control Room
CommandPost® Solutions
Have a new perspective of your operation.
See the bigger picture.
CommandPost® provides a different perspective with detailed incident logs, real-time data, asset tracking, resourcing positioning, analytics and reporting.